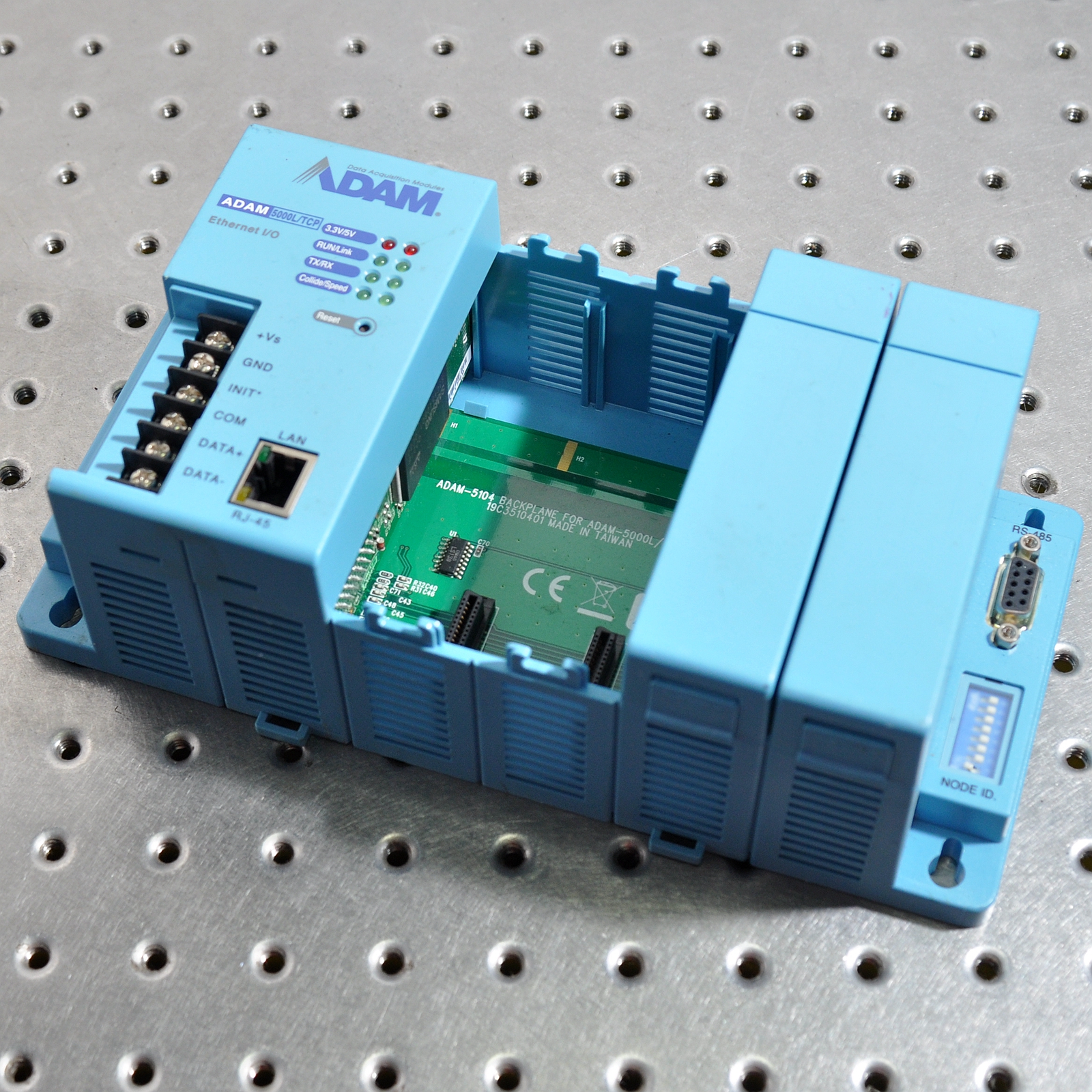 Advantech ADAM 5000 TCP
---
We got one of ADAM 5000 TCP from Advantech some days ago. It looks like this: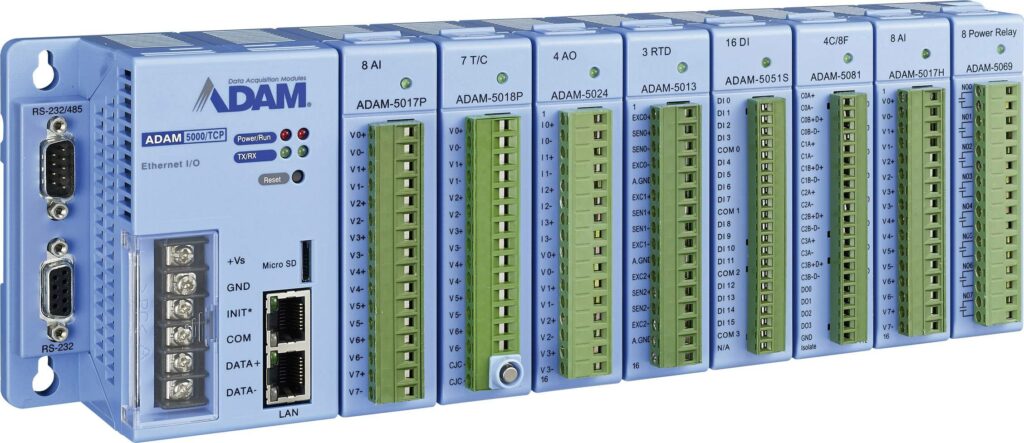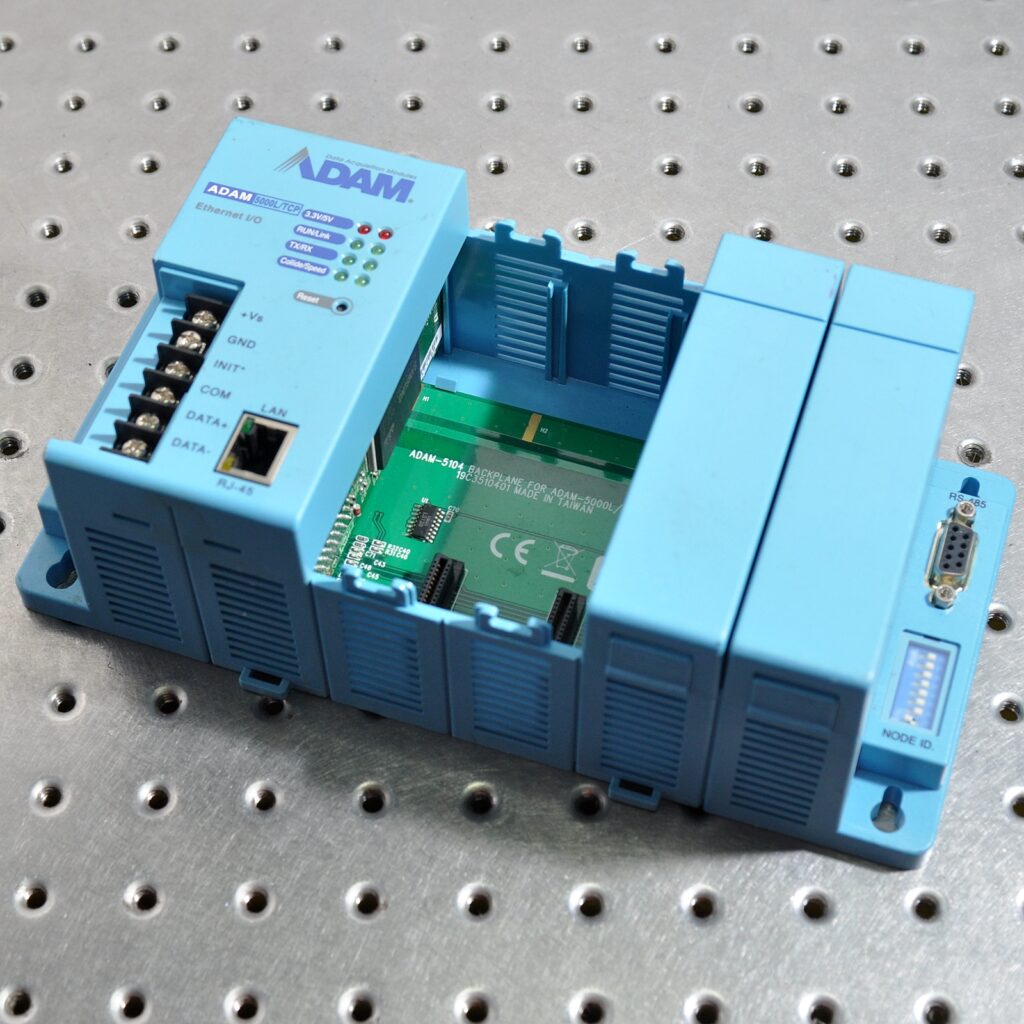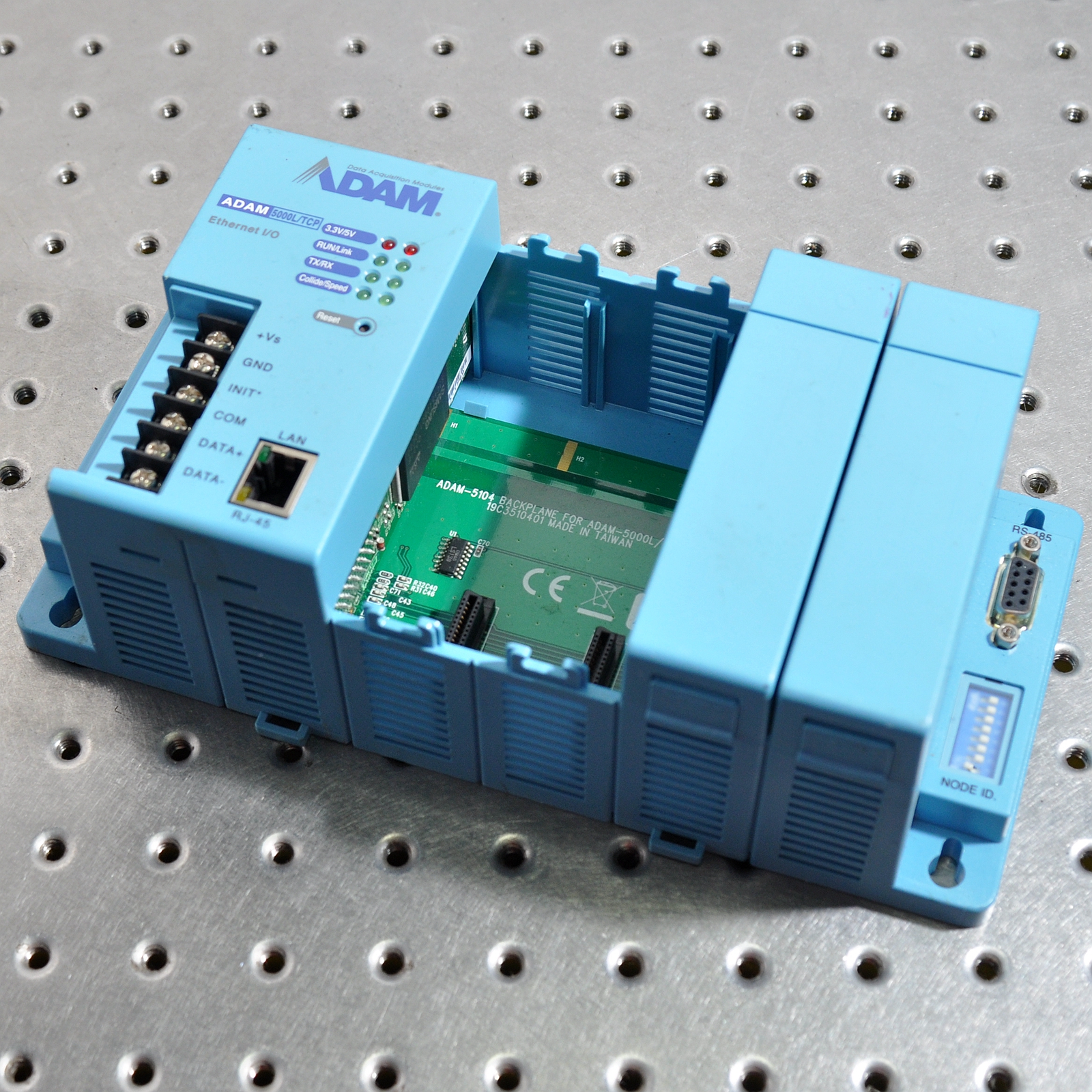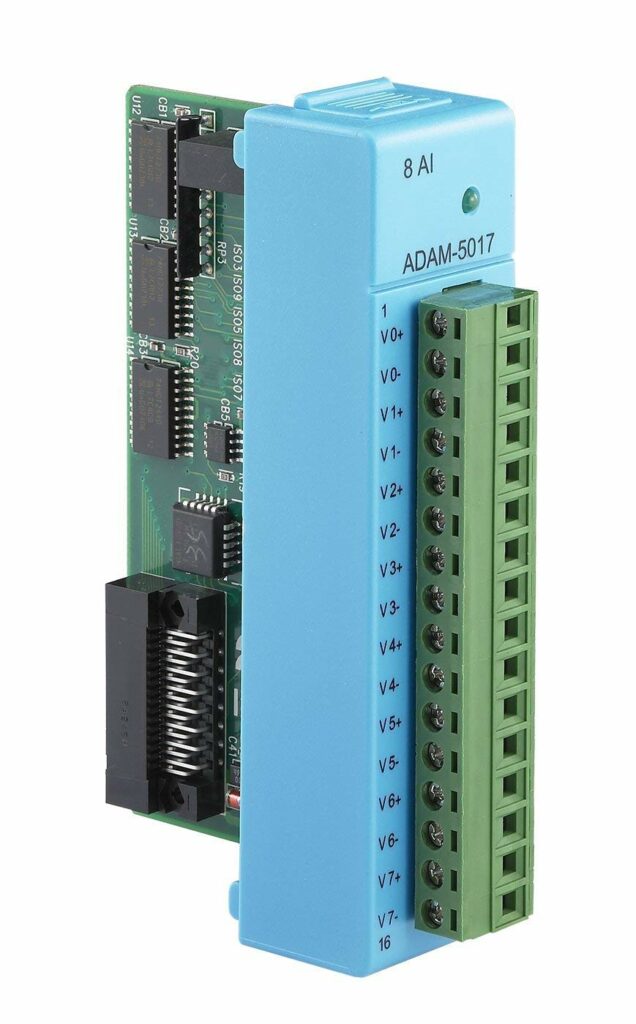 We aimed to enable communication with it through Modbus protocol over Ethernet. Thanks to many libraries inside of our system for industrial registering, we got it working in some hours. Currently, we already have a library ADAM 5000 TCP that handles everything around reading and writing to the hardware.
During all those tests, we agreed that we were very happy with the results of this hardware, and the price is not as high as other hardware of the same category and quality. In addition, we have to say that its internal CPU allows uploading programs to handle its behaviour, and the language for programming is C.
No animals were injured during those tests. 🙂