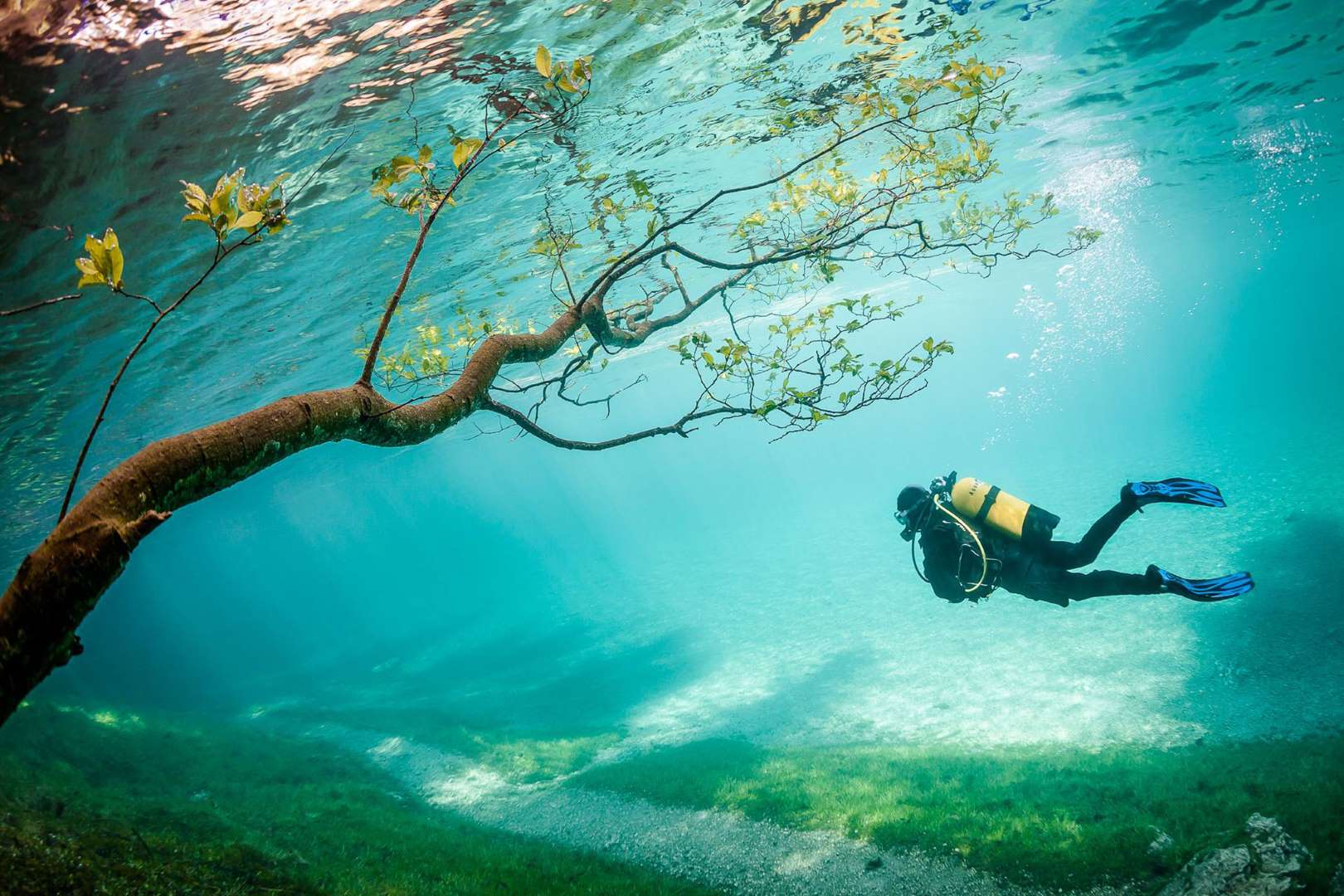 Underwater ROV "Alioli"
---
This time I have decide to write this articles in English because I have been able to get a lot of information thanks that most of the information I found to help me with this project was in English. You will have to forgive my lack of a proper grammar in this language. 🙂
A long time ago I tried scuba diving and after some time I decide to do a course getting my PADI certificate.
PADI scuba diving exam

My first dive in a swimming pool

My first dive in the sea
From that moment I started dreaming about getting 3D previsualization of the underwater areas where I was doing scuba diving and I said to my self that someday in the future I will get an Underwater ROV done for this purpose.
I don't know if we are in the right moment of that "thought future" but there is never a bad moment to start doing something different, something new, something that teaches you, something unimaginable. Some weeks ago I decided to go on with this project. An I will be publishing my near improvements in several posts.
The process of building something is just step-after-step process. Point to some near and easy target and go for it, then find another checkpoint that improves the first one and then go for it, until you small thing is getting bigger and reliable.
Basic information
First step for me was to get enough information about whatever it will be my Underwater ROV (named "Alioli" because of my kid's name's Alan & Oli, in Spanish "&" is read as "e", so it sounds and said in English as "Al-e-Oli"…but also Alioli is a famous sauce in Spain made of "mayonnaise with garlic").
During the process I got this tips:
Glue: use epoxy most of the places.
Movement: use bilge pumps, One of the most important features of an ROV is movement. most people use marine bilge pumps as a means of thrust. Bilge pumps have many advantages: they are meant to be submerged, they are fairly powerful and they are easy to add to an existing ROV. Most use them in their current configuration, but I opted to use propellers to increase thrust. I followed the instructions at Homebuilt ROVs. In the How to sections, he has instructions on converting a bilge pump to use a propellered bilge pumps. I decided to go on with 1100 GPH (approx 3785 liters/hour), exactly this one from Amazon. You can buy propellers in several places: TowerHobbies & Amazon.
Arduino: I am a full-stack computer engineer so learning Arduino was for me a new hobby, a new toy, a joy…yes Arduino will be my basic control system (movement and sensors) and Raspberry Pi will be used for vision control, recording, wifi transmission, basic intelligence and so on..
Self-positioning: I got these links I may use or not:
Raspberry Pi i2c tutorial: because some sensors work with i2c protocol, which is a master vs multi-slave protocol for electronic components. Here is the link: https://learn.sparkfun.com/tutorials/raspberry-pi-spi-and-i2c-tutorial/all
Battery: during building I have decided to go on with a 12V system for most of the stuff (sensors, bilge pumps, etc…)
Communications:

The main communication will happen with a wifi system communicating using wifi from the surface to the base camp, anyway, I checked these modems as well from ESONET.

Sensors:
3D object scanning:
Glass:
General online shops:
O-ring:
You should know that there are 3 kind of connections for O-ring:

O-ring ("Junta Tórica" in Spanish) should work like the first image "TORICA1", being the o-ring a little bigger than the distance between the wall and the cover. In this way, the o-ring will not deform more than it should and deformation will end then the cover will hit the wall when it is closed strongly.
How you can see in the images "TORICA2" when the cover is closed very strong the O-ring will deform as it would be a flat join.
The way is done in "TORICA3" is also right but it is more difficult to make cut to the cover, so I will go for the way is done in "TORICA1".
It is very important that O-ring won't move, they should be clean whe installed. You can put a little of silicone grease so they won't over dry and they will slide properly when being closed. The should get to their right place and position comfortable and softly.
A little of grease means it should be shiny but don't put too much because it will affect to the isolation, it will get grains of sand or hair sticked to easily and this will bring problems when they supposse to work under water.
About pressure
This is the basic information you should know about pressure under water: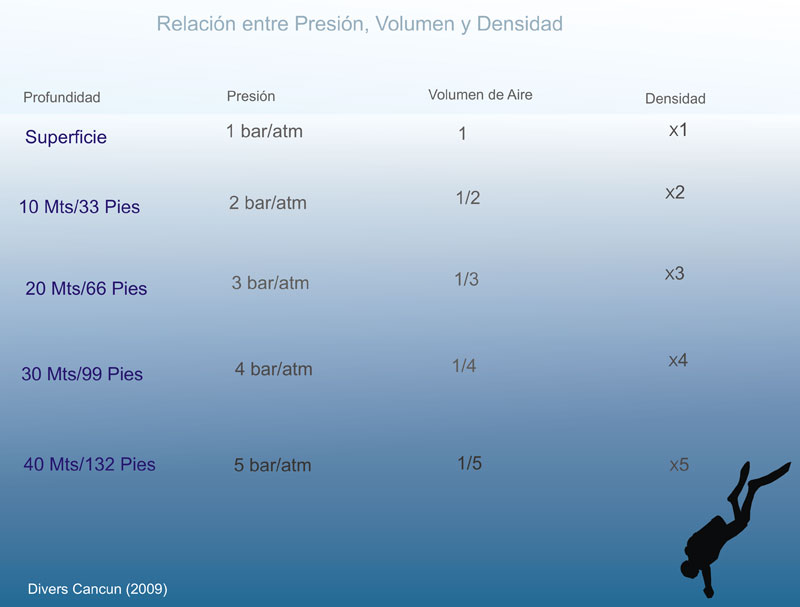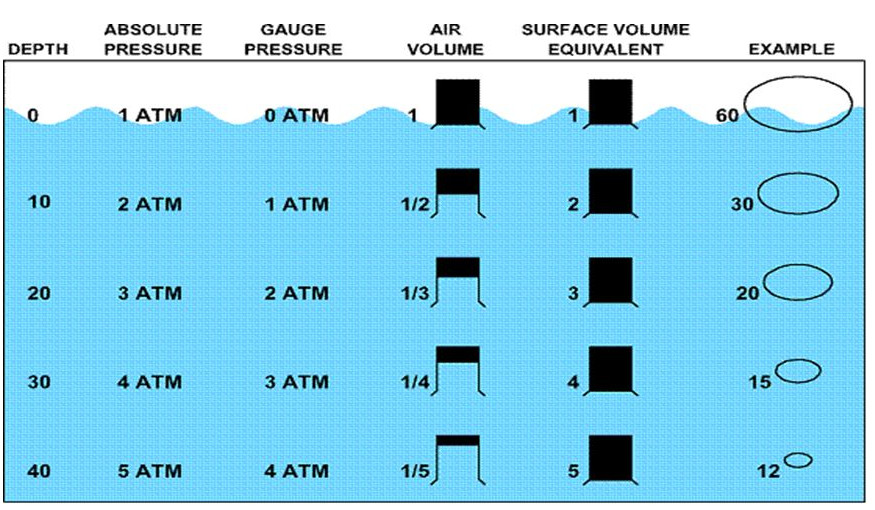 The next article shows details about "How I designed the frame for my Underwater ROV".